A hungarian group of movie makers is planning to feature a movie about ACAY and the Missionnaries of Mary. Click here to know more about this project and how to help them to achieve it.
 Who ? Hungarian film makers to feature MOM and ACAY Mission
A group of young hungarians, founders of shoeshine.hu, a website for Christian youth in Central Europe, would like to feature the ACAY and Missionary of Mary's mission in the Philippines.
They are a filming crew and writing editors. Based on their Christian beliefs, they launched their volunteer media service in 2006.
Their mission is to emphasize the compassion of God at work in our today's world, and promote these Christian values in a modern and contemporary way. Their goal is to initiate dialogues among believers, non-believers, atheists, seekers, anyone who is open to this.
Over the past years their group of volunteers have made more than 500 movies reaching out to young people in a unique and attractive style. They are funny and easy to digest, but they always contain a deeper spiritual message that can find a way to the heart of the viewer in Hungarian and Central European online media.
 What ? A film about ACAY and the missionaries of Mary
Sr Edith Myriam Fabian, one of the Missionaries of Mary (MoM) sisters' invited the shoeshine vounteers to make a film about the work of the MoM who founded the ACAY mission in Manila. "Since it was founded, no such film has been made about the community. Our aim is to present their work and service in a moving film for an international audience." This film will convey a deep religious message that could help the viewer to experience God in the filipino context prone to poverty and natural disasters.
When ? A shooting planned on september 2016
The shooting of the film is planned for September 2016 over a period of two weeks. Three staff would be sent in the Philippines to interview the sister and ACAY beneficiaries.
This movie will picture out :
The inspirations which have led to develop this mission
How sisters with differents backgrounds and nationalities have been called to be apostles of mercy and compassion in the Filipino context
How to embed faith and compassion in the dark sides of the world
Success stories of youth who were once in dramatic situations and now became
Perspectives how their innovative pedagogical approaches will be duplicated for other youth at risk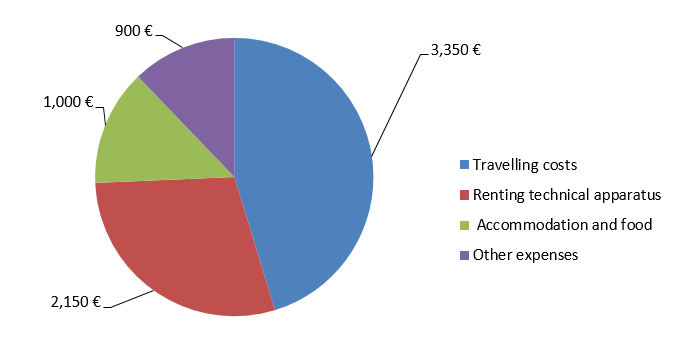 How to help them ? 
In helping them, you help the MoM's mission and vocation to be known !
Help them to raise funds for their projects by donating and sharing the project here :
https://www.indiegogo.com/projects/faces-of-love-film-about-the-acay-mission#/