Since 1997, ACAY offers a second chance to youth at risk aged 15 to 23 years old through holistic and innovative approaches of restoration which lead them to recover their dignity and find meaning for their lives.
92% of the youth accompanied by ACAY after release from Youth Center did not recommit any offenses. 
+1400 young people have benefited ACAY formations in the Philippines during the past 20 years.
Donate by debit or credit card
To send a secure donation via Paypal, just click the button below: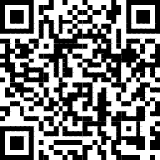 Bank of the Philippines Island (BPI)
114 Kalayaan Avenue, Quezon City
Swift Code: BOPIPHMM
Peso account: 1991-0113-38
Euro account: 1994-0692-72
*Kindly send to innovationhub.acay@gmail.com a copy of your proof of donation so we could acknowledge your donation. Thank you!