ACAY will be celebrating 25 years of transformation and success in fulfilling its mission and beyond.
We look back to our roots, remembering how it began in 1997:
Sr. Sophie de Jesus Renoux arrived in the Philippines and started the ACAY Missions Philippines Inc. Two years earlier, during the World Youth Day in Manila, she had felt called by the Lord to begin a mission in the Philippines at the service of youth in difficult circumstances. Once in Manila, she discovered that few non-government organizations focused on teens and young adults. Since then, ACAY has been journeying with youth at risk to give them a second chance in life. Over the years, we have enhanced the development of innovative strategies and pedagogical methodologies to provide the youth with effective and life-changing interventions of recovery and self-sustainability.
Back when it all started, the creation of ACAY was like planting a seed in the soil. Despite not knowing whether this seed would grow or thrive, we continued to nurture and provide for our beneficiaries. With gratitude and joy, we are looking back and seeing how our efforts have taken shape over the years, giving substance and direction to many youth and even our benefactors.
As part of our celebration this year, ACAY Philippines and France will be gathering the fruits of its labor, of 25 years of development and innovation. We shall compile stories and testimonials from two groups: the ACAY beneficiaries (current and alumni) and then our long-time donors and partners. The 25 stories from our beneficiaries will feature stories of change and of overcoming one's personal mountains.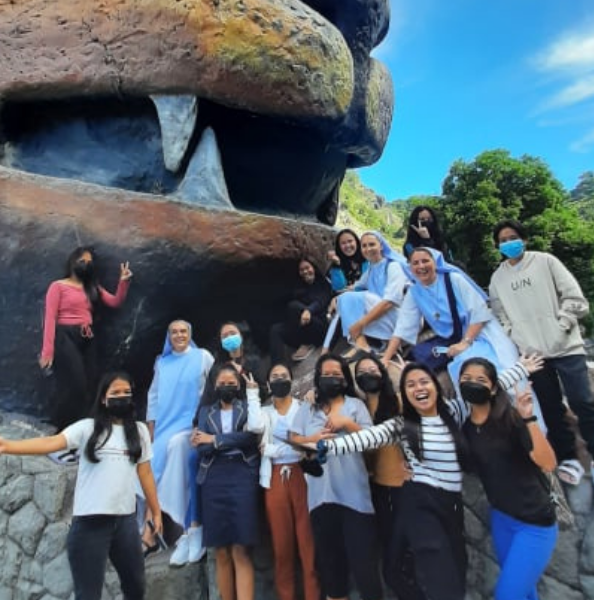 In addition, we are also celebrating a few more special occasions this year: the 20th anniversary of the Second Chance Program, and the upcoming launch of the Skills Hub building. It's a truly exciting and milestone moment in the organization's journey. To capture ACAY@25, we will be producing 2 short films, in collaboration with Association Mondiale des Amis de l'Enfance (AMADE). 
 We look forward to sharing all our initiatives with you in the coming months!